How can we improve your customer experience? What we learnt at Refresh
Recently we attended the Refresh 19 conference at London's Tobacco Docks to find out how to improve your customer experience with us. We had a few questions, when it comes to running a social media marketing agency just how much time should we spend thinking about the customer experience? Where should customer service fall in our list of priorities, and what difference can it make to our business?

Run by Freshworks, Refresh 19 on the 23rd and 24th April 2019. The conference aims to explore the depths of customer engagement, experience management, and the best practices for providing seamless support to our clients. James and our Really Social Senior Account Managers were eager to attend and learn all about delivering a WOW experience for all customers at every step of the journey.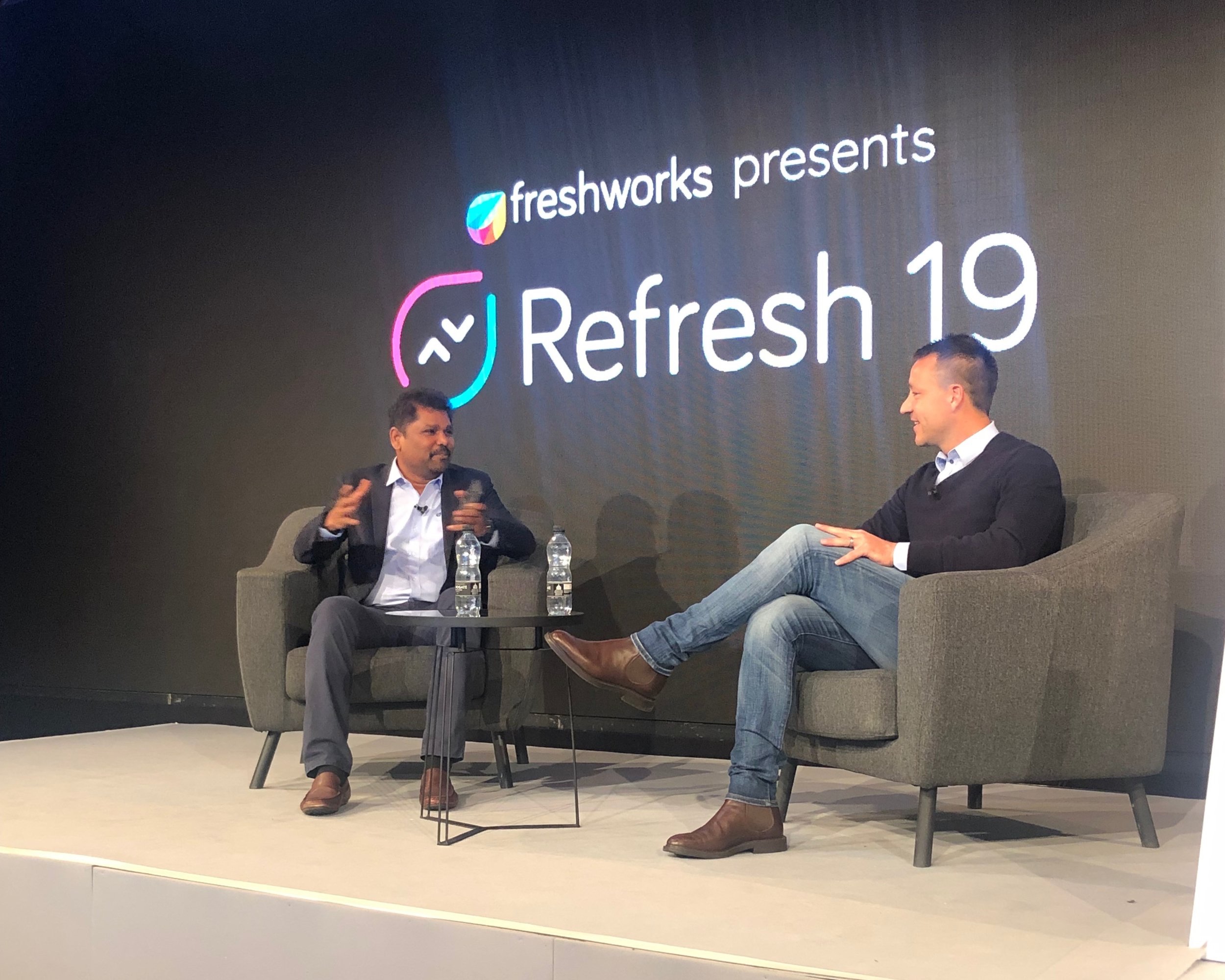 Key speakers included English football coach and legend John Terry and Freshworks CEO Girish Mathrubootham, with many other truly impressive speakers and industry experts adding to the line up.
So what exactly did we do there? We spoke to everyone we could!
The aim was clear: understand what makes for the best possible customer service experience - what are we doing well, and what can we do better?
We wanted to get as much insight into customer experiences as possible, so as well as attending inspiring sessions and hands-on workshops, we also spent a lot of time networking!
All businesses should be aiming to make their customer journey as frictionless as possible
One of the most memorable sessions we attended was held by Annette Franz from CX Journey, in which we explored the mapping of the customer journey, from the moment you join us to the day-to-day delivery of your service. This really opened our eyes to a lot of new and interesting ways we can ensure our service is as easy as possible for you to use.

Another key area we wanted to delve into was communication. Allowing our customers to contact us on whichever platform is easiest is so important to us, be it via phone, email, instant messenger, WhatsApp, etc. In response to this, we will shortly be introducing the ability for all customers to contact our team via WhatsApp and iMessage (alongside the current phone, livechat, and email channels).
Refresh was a wonderful two days spent networking and learning - just how our team like to spend their time! We came away from the conference with so many new ideas, concepts, and solutions for providing amazing customer management. We now look forward to implementing what we've learned into our day-to-day business and hope that you enjoy our ever-improving service!
- the Really Social team.
Author: Shelby Paddison